Handcrafted Agenda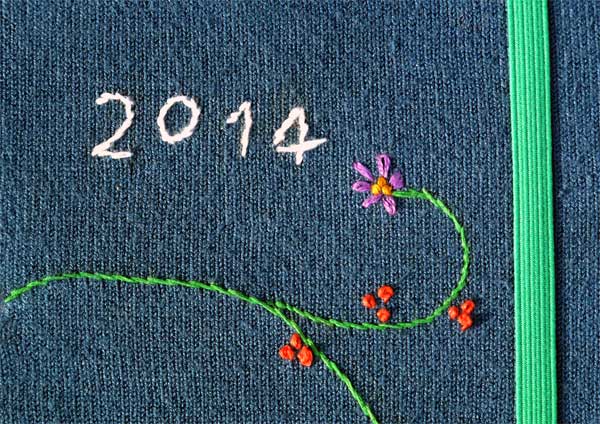 This year, between moving and travelling, we haven't made any big edition of agendas like last year, and just a couple of monthly planners for those who were happier with the ones from 2013.
For a present, though, we made this unique agenda, in which each page has been individually hand painted and which also has an embroidered cover.
We used recycled paper and photocopied it using an old machine, the cover is made with used cardstock, threads and a piece of a broken cardigan. When we put a few not so interesting things together, it's amazing what kind of results we can get. Don't you think?